Hi Community members

Our first Live Walkthrough: Create, execute, and manage test scripts with Katalon was a success with more than 200 registrations and around 90 participants within the sessions.

We hope that this session provided you with a comprehensive look at how easy it is for you and your team to get started with using the Katalon Platform for your project, and that you got to know more about some of Katalon's smart features that will undoubtedly boost your testing efficiency.
Please see a recording of our Live Walkthrough below …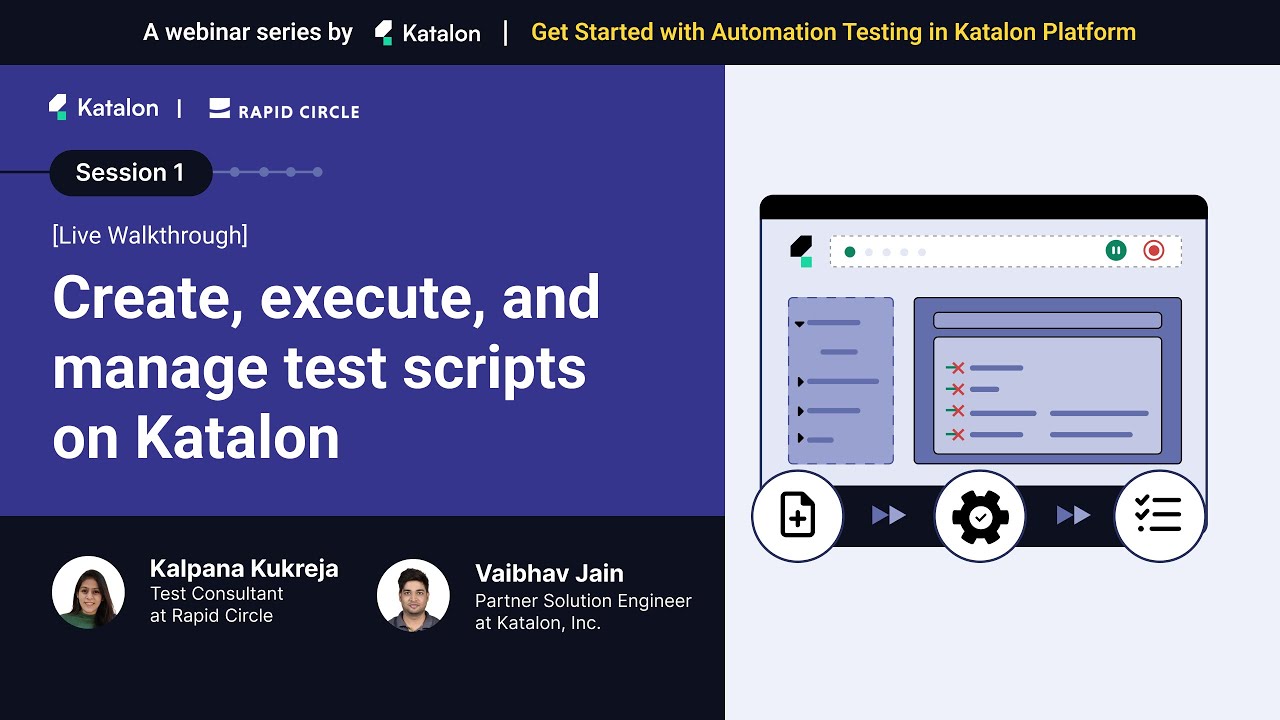 … and as we could not answer all of your questions due to the 30-minute time limit, we see a list of all of the questions and answers below

---
This is only Part 1 of our Onboarding Webinar Series designed to help you to get started with Automation Testing in the Katalon Platform. Click on the link below to check out our upcoming webinars!