We have updated the thread with the recording of the session as well as the list of Q&A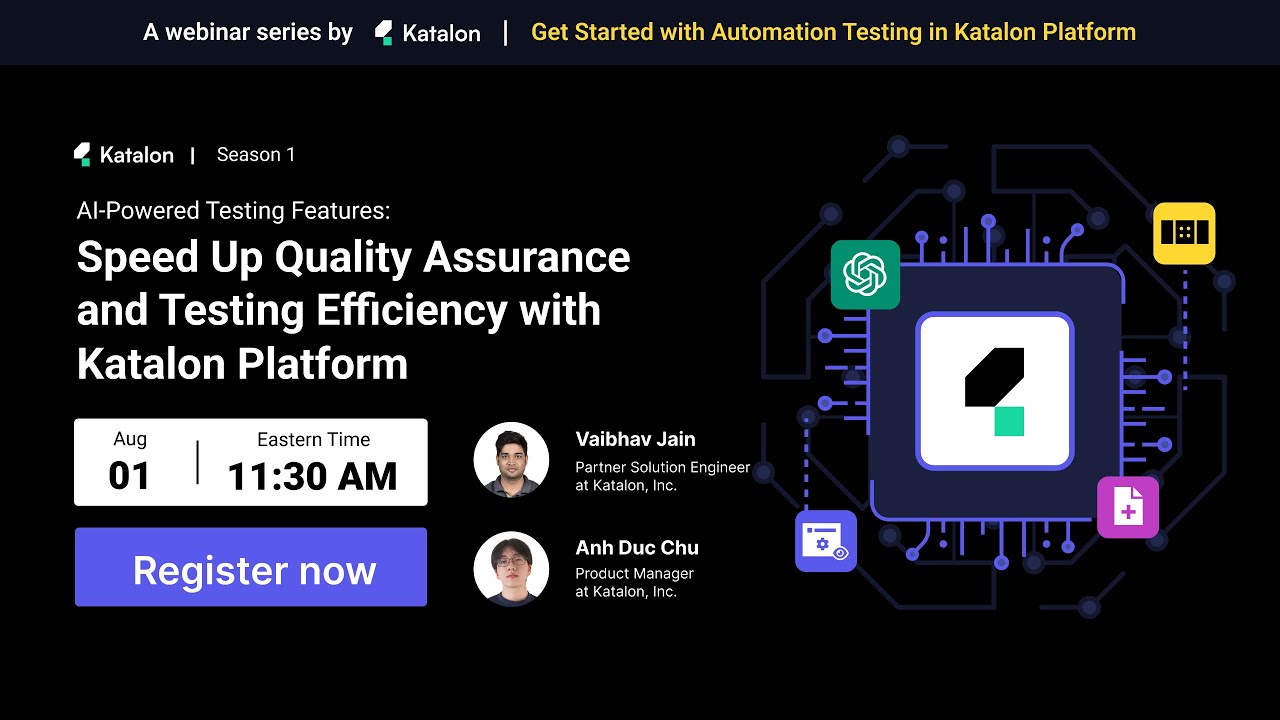 ---
Hi Community members,

In the current software testing landscape, AI-Augmented Automated Testing is a breakthrough solution that helps organizations achieve software reliability, efficiency, and speed.
Hence, today we are announcing the next entry of our Onboarding Webinar Series which will help you to leverage the power of AI (Artificial Intelligence) for automated testing with Katalon Studio.
In this webinar, you will learn how Katalon Studio's AI-driven features can create test cases automatically, translate natural language into test steps using GPT technology, and more.
This webinar is ideal for testers, test automation engineers, and quality assurance professionals who are eager to utilize AI-based test automation and boost their testing activities with Katalon Studio.
Key takeaways:
Understand how AI techniques, such as Machine Learning and Natural Language Processing, are transforming software testing paradigms.
Witness how Katalon Studio's AI-driven Autonomous Test Generation accelerates test case creation and optimizes test coverage.
Learn how to apply AI technology to your own testing process to reduce manual effort and human errors.
Our speakers
| | |
| --- | --- |
| Anh Chu Duc - Product Manager at Katalon | Vaibhav Jain - Partner Solution Engineer at Katalon |
| Anh is the Product Manager for the Katalon Platform. With a diverse background in both business and software development, he brings a holistic point of view to building products that just work for technical users and teams. | Vaibhav has over 11 years of experience in the software testing industry in multiple roles as responsible for the assurance, management and association of automation using multiple automation tools. At Katalon, he is a solution engineer to help partners/customers obtain empowerment with katalon and helped them with technical challenges. |