Hi Community members,

Thank you very much for joining Part 5 of our Onboarding Webinar Series. We hope that through this session, you have learned how to utilize an end-to-end flow to increase your team's productivity and efficiency, as well as know some techniques to streamline testing processes using the Katalon Platform.
Please see the recording of the session below…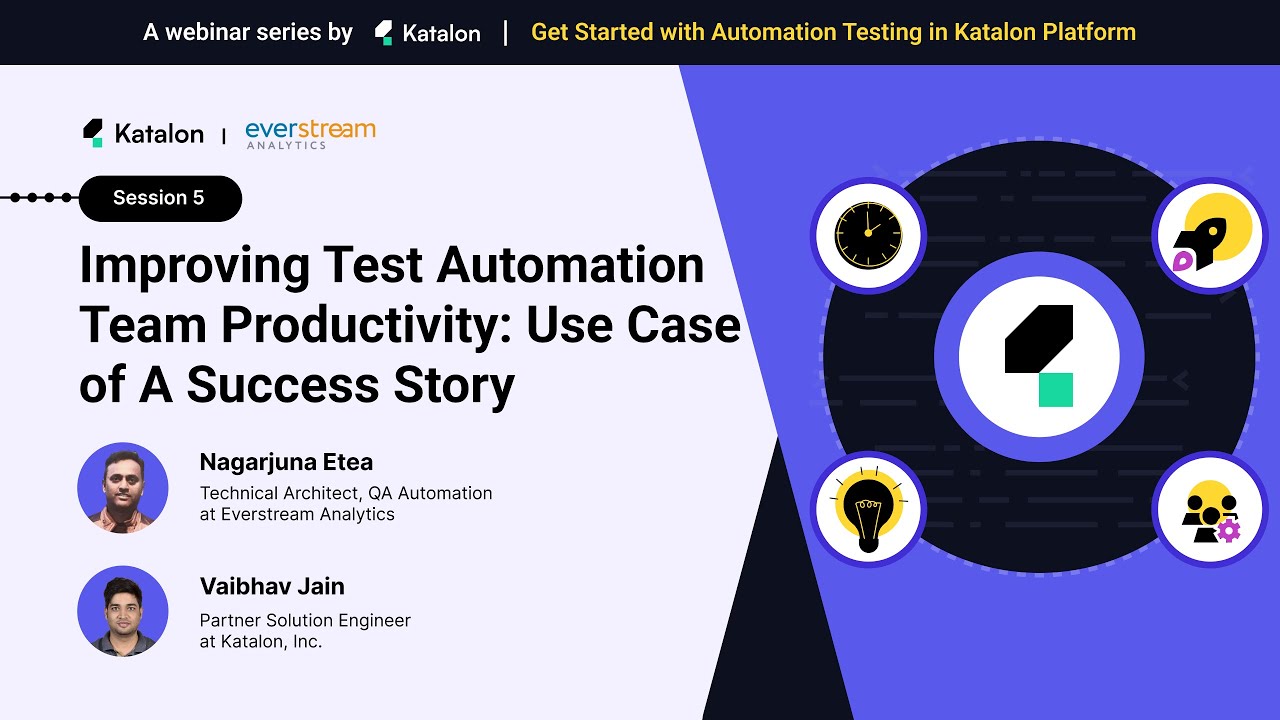 We will be updating this thread with the answers to your questions asked during the session, so stay tuned!

---
This is the final installment of our 5-part Onboarding Webinar Series - designed to help newcomers to Software Automation testing, and even seasoned Testers who are exploring other testing tools to get started with the Katalon Platform.
We have plans to bring you similar webinars in the future so stay tuned and check out our forum frequently to get the latest updates!