Hi folks,

Thank you very much for joining our most recent webinar Building Robust Mobile Automation Frameworks: A Step-by-step Guide, and we hope that you have been able to learn more about Katalon's best features for mobile testing.
Please find the recording of the session below…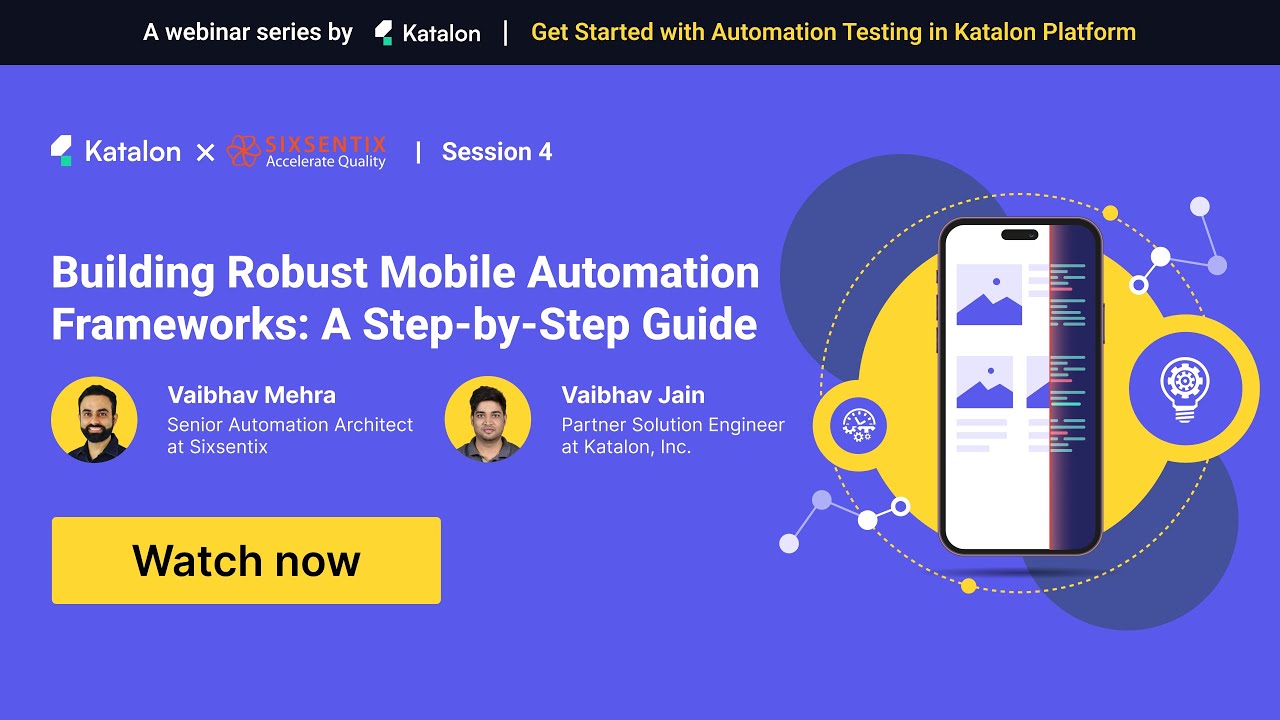 We will be updating this thread with a list of all the questions and answers from the webinar, so stay tuned!
---
In the meantime, why not register and save your seat for our upcoming webinar on Sep 26, 2023 where you will get to ask Katalon experts on the best practices and techniques for effective Web and API Testing.